Unfortunately, we have designed not so many structures of the kind. Even fewer have been commissioned. However, they do exist! The most interesting projects (in terms of technology) are presented below.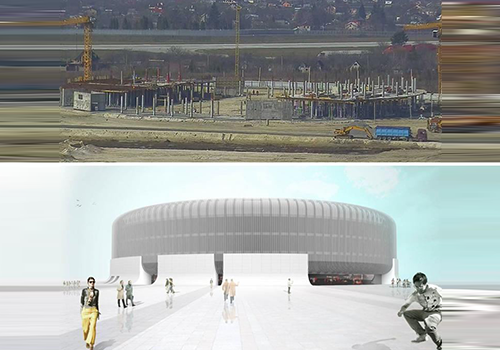 The facilities designed for Eurobasket 2015 in Kyiv and Lviv: Kyiv-Arena and Lviv-Arena.
These are very interesting sports and entertainment projects with no analogues in Ukraine, which, to the great regret, have not been implemented.
The Sports Centre in the village of Schaslyve, Boryspil District, Kyiv Region.
The centre of high sports comprises football pitches – two (2) playing fields and one (1) training pitch; a hotel unit and a hundred room dormitory; a restaurant taking up to 365 guests; a sauna and bath complex; cardio and fitness facilities; a room of martial arts; a gym; a swimming pool with the appropriate infrastructure; coach rooms; locker rooms with showers for team players, bathrooms, massage area and briefing; arbitrator rooms, match delegates; rooms for medical care with a room for doping control; a media center with lounge areas and rooms for negotiations; a room for receptions with a guest lodge.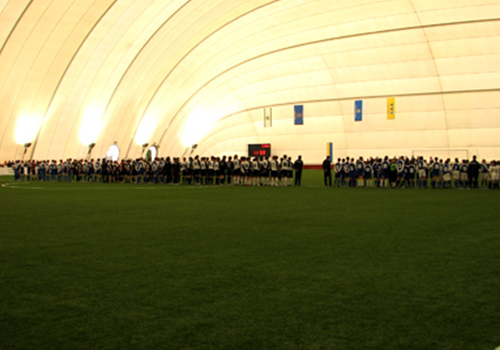 The golf club "GolfStream" in the village of Havronshchyna, Makarovskyi District, Kiev Region.
Fitness and SPA centres in Kyiv as a part of complexes as well as individual units.
Skating rinks as a part of SEC
See also projects the following areas: